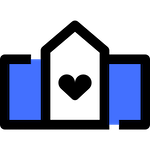 Urban Leadership Certificate Program
Why is the Urban Leadership Certificate Program the right program for you?
Are you wishing to deepen your leadership skills and find ample support and resources to serve your community in the fullest way possible? Are you wondering if there are more efficient ways to make a greater impact? Are you longing for a community of other leaders who have the same crazy passion and hope for change?
Then this certificate program is for you.
Leaders who serve in under-resourced communities know well the challenges people face to survive and thrive. These leaders also experience many of the same challenges – from experiencing post-traumatic stress to trying to find the necessary resources to fund their respective organizations and programs, or even just having the essential time and space to decompress all they encounter in a day's work. The work is exhausting, even as it is fulfilling.
Research shows that most leaders who work in underserved and under-resourced communities end up facing burn out exponentially faster and the top two reason for this is a lack of the necessary training and lack of communal support.
This is where the Urban Leadership Certificate program comes in.
We at The InBetween see you. We hear you. We know you. Your work is vital and essential. It's our goal to provide you with the training, tools, and resources needed to sustain and strengthen you as you commit to the arduous work of serving marginalized, under-resourced, and under-served communities.
Register
What does the program entail?
What makes our certificate program unique from other programs is that this is a distant learning year-long program that will be composed of digital "in-person" lectures led by professional practitioners who combine both their experience of working directly in the trenches with their academic knowledge and expertise. Along with learning from professional practitioners, an essential core element of the program is peer-to-peer learning with your other cohort members through online discussions, study groups, and fellow evaluation and feedback of one another's work. We believe community learning is a key element to growth and transformation.
The program consists of four courses that provide a wholistic foundation to every leader participating:
Foundations of Urban Ministry
This course provides a foundational framework for incarnational urban ministry, particularly in communities daily suffering evil systemic oppression in all of its forms. In these circumstances, what does Incarnation say to people about the fullness of life? This course will explore how the Incarnation leads and frees practitioners, and young people, to discover and reclaim the Gospel that is embodied in Christ, and rooted in the stories of the marginalized, oppressed, colonized, wrongly accused and unjustly treated. At the end of this course, practitioners will form a solid praxis for their work and learn to see and read biblical text for peace and justice.
Wholistic Urban Leadership
Trauma and trauma care go hand in hand with anyone involved in under-resourced marginalized communities, whether they themselves have experienced trauma or are ministering to others who have been traumatized. In this course, we will explore in depth the praxis of self-care for leaders, what it means to have work-life balance through boundaries, tools for trauma care of others, and develop a strategic skillset for a more holistic approach to ministry.
Strategic Leadership and Management of Urban Ministry
In this course, we will dive into the various leadership and management principles and skills essential to running an organization. We will touch upon strategic planning, conflict management, volunteer management, leading up well, fundraising and resource development, and the vital importance of effective evaluation and change management.
Foundations of Community Development
A core tenant of serving under-resourced communities is understanding how to correctly engage with the community you're serving. Often times, leaders are doing a great deal of work but aren't necessarily doing it the most efficiently or effectively. This course will help each leader understand in-depth how their ministry/organization participates in the transformational process of the context they're serving through engaging partnerships with youth, families, leaders, and core stake holders in the community. Through an exploration of asset development, systems change, capacity building, unpacking systemic issues impacting the community such as policing, poverty, and education, and community mapping.
Details
Each course runs for 2 months. The program begins May 3 2021 and you will be a certified graduate in March 2022.
The cost of the year-long program is $1000 per registration. For this cost you will receive a total of 24 hours of direct learning time with instructors, minimally 10 hours of peer-to-peer engagement and growth learning, minimally 4 hours of one-on-one coaching, as well as an abundance of additional resources dedicated to your growth and transformation.
If you're interested in being a part of this life changing experience, register below.
For more information, contact us at irene@findingtheinbetween.com.